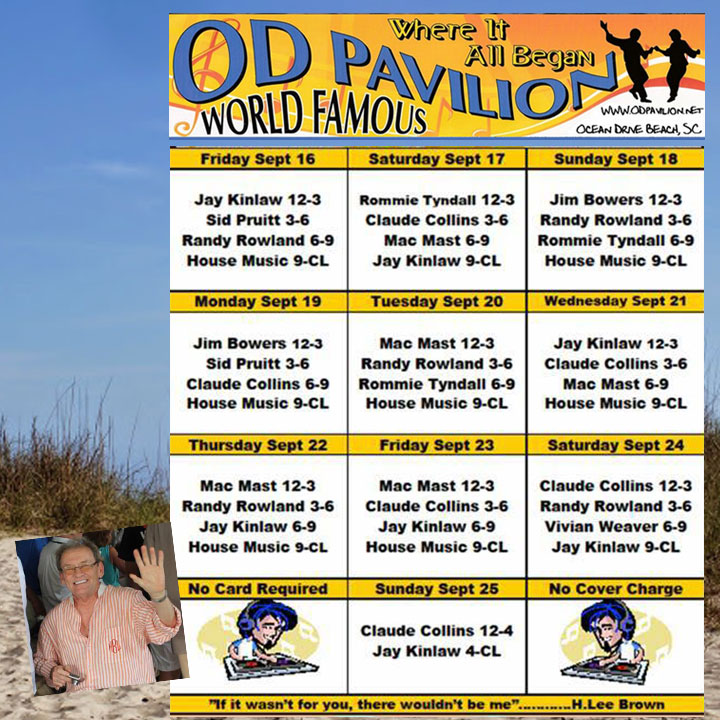 Welcome to our Ocean Drive Pavilion news and event page. We provide the setting for
many birthday parties, weddings, anniversaries, Celebration of Life ceremonies and
fun parties throughout our season.

Contact us at 843-280-0715 and speak with H. Lee with questions, or suggestions, or to
book your event. We're open to providing you with whatever services we have available
to make your day special.

Weddings and Celebrations of Life are provided with the Rev. Beaver Greenway from our
OD Pavilion Church of the Lost and Found, or you can provide your own official or pastor.

Whatever your event or occasion we are here to help you make it fun and memorable.
Food, DJ's, cakes…

Let us know what we can do for you!



---